Welcome to the University of Wisconsin-Madison's Division of Extension in Oneida County!
———————————————-
Physical Location:
Room 121
Lower Level of the Northwoods Center at Nicolet Area Technical College
5350 College Dr.
Rhinelander, WI 54501
———————————————–
Mailing Address:
Extension Oneida County
Nicolet College
PO Box 518
Rhinelander, WI 54501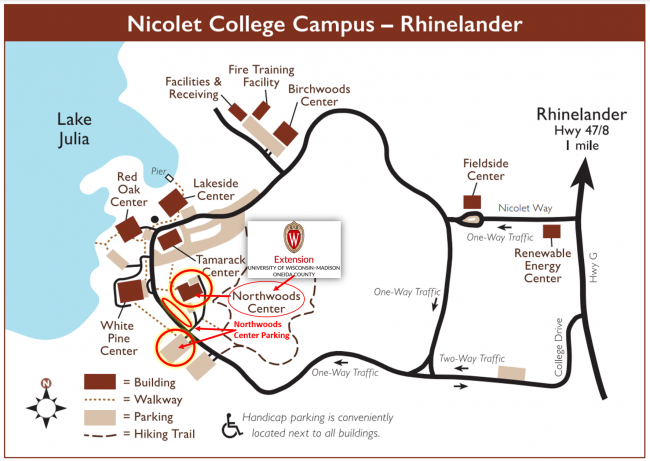 Office Hours:
Monday: 9 a.m. to 3 p.m.
Tuesday: 11 a.m. to 4 p.m.
Wednesday: 9 a.m. to 3 p.m.
Thursday: 11 a.m. to 4 p.m.
Friday: 9 a.m. to 3 p.m.
Please Note: If you are in need of Extension Oneida County services, but are unable to make the office hours listed, please email merry.lehner@wisc.edu or call 715-365-2750 and leave a voicemail and we can schedule the office to be open by appointment.