Free Pressure Canner Testing
 
Don't forget to have the dial gauge on your pressure canner tested.  It is recommended to have this gauge tested every year. It's also a good idea to review the publication "Using & Caring for a Pressure Canner" publication by the University of Wisconsin-Extension.
The Oneida County UW-Extension offers pressure canner testing free of charge.  Please bring your lid to our office between the hours of 8:00 AM – 4:30 PM, Monday through Friday.  When staffing allows, we can usually conduct the test while you wait.
---
UW Extension Food Preservation Publications
The following publications are available for free download using the links below, or print copies can be obtained for a fee at the Learning Store or by visiting the Winnebago County Cooperative Extension office at 625 E. County Rd. Y, Suite 600, Oshkosh.
Canning Fruits Safely
Canning Meat Wild Game
Canning Salsa
Canning Vegetables Safely
Homemade Pickles
Freezing Fruits
Making Jams, Jellies
Safe Preserving – Jams & Jellies now in PINT jars
Safe Preserving – Time-Saving Tips
Safe Preserving – Apples, the Best of the Fall Harvest
Using Clear Jel (a useful factsheet by Washington State University)
Access the complete list of publications in our overview brochure here.
Need food preservation supplies, equipment or parts? Download this Home Food Preservation Supplies & Equipment list compiled by Dr. Barbara Ingham, Food Science Professor University of Wisconsin Madison.
Want to know what other publications are available?  Check out this link: Preserving Wisconsin's Harvest
---
Home Food Preservation Fact Sheets
Steam Canning as a Safe Alternative to Traditional Water Bath Canning
Five Tips for a Successful Home Canning Season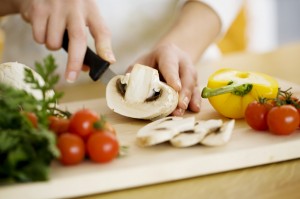 Canning Fruits at Home
Canning Vegetables
Canning Jams & Jellies
Canning Salsa
Canning Vegetables & Meats
Canning Pickles & Relishes
Canning Tomatoes
Canning Basics
Drying Fruits & Vegetables
Freezing Fruits Freezing Animal Products  
Safe & Healthy: Preserving Food at Home Blog
"Safe and Healthy: Preserving Food at Home" (https://fyi.extension.wisc.edu/safepreserving/) is a new website that covers topics ranging from safe canning of tomatoes and other garden produce to how to respond to a food recall. The information, prepared by UW-Extension food scientist Barbara Ingham, features new posts and tips almost daily.
---
 Food Safety Links
 Related Links of Interest