In 4-H, all youth are welcome!
4-H is free to join anytime!
4-H is an out-of-school, hands-on learning program for youth ages 5-19.
Youth choose a project that's interesting to them and explore it with peers and caring adults.
4-H clubs are groups of youth who want to lead, learn, and laugh together.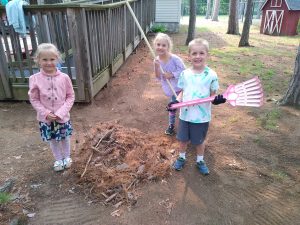 The sky's the limit! 4-H offers learning experiences in science, photography, agriculture, healthy living, civic engagement and much more. Oneida County 4-H offers community clubs that meet monthly, one-day events, 4-H camp, special topic clubs, year-long projects and everything in between. There are many ways to try 4-H!
It means we are committed to providing opportunities for youth to learn life skills, such as, decision-making, problem solving, caring for others, generosity, making healthy choices, and more!
The 4-H difference is providing youth a safe environment where they are offered opportunities to explore, create, and grow – while also having a blast! They can be president of a club, explore new interests, share their voice with others, try new experiences, and travel to new places!
4-H Youth Development Programs:
*Youth Develop Marketable Skills for Lifelong Success
*Youth Engage in Community Service/Citizenship Within Communities
*Youth Appreciate & Build Diversity to Foster Harmonious Global Society
*Youth Build Sustained Relationships with Adults that Enable Them to Become Better Citizens
*Volunteers Build Skills & Abilities to Effectively Work With Youth
For more than 10 years, 4‑H has partnered with Tufts University to study the effectiveness of its youth development programs. This first of its kind research study found that 4-H's unique hands-on approach gives kids the opportunity to learn by doing and building life skills.
4-H empowers youth to reach their full potential working and learning in partnership with caring adults.