You are invited to attend our next 4-H Community Club gathering!
Free for ALL youth in grades K-12 and their families!
Homeschool, public school, private school…ANY youth in grade K-12 and their families are welcome!!!
Northwoods Explorers 4-H Community Club
Club Schedule:
3:30-5 p.m. Friday, March 24: Blanket/scarf making at the Northwoods Center, Nicolet Area Technical College
6-7:30 p.m. Sunday, April 15: YOUTH CREATIVE ARTS & COMMUNICATION EXPO
5-6:30 p.m. Sunday, May 21: Club potluck outing at Pioneer Park in Rhinelander! Bring the whole family!
6-7:30 p.m. Sunday, June 25 
6-7:30 p.m. Sunday, July 16
6-7:30 p.m. Sunday, Aug. 20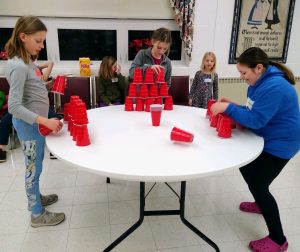 ————————————————–
What is a 4-H Community Club?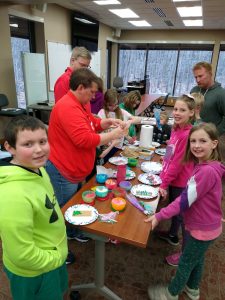 A 4-H Community Club is made up of 5 or more youth, guided by a certified adult 4-H volunteer leader and/or 4-H Educator, who meet regularly in an inclusive community space. Youth are elected to guide the activities of the club and all youth members are given opportunities to make decisions and share their ideas. 4-H Community Clubs are excellent ways for youth to gain confidence and leadership skills, meet new friends and participate in new experiences, and becoming more independent and resilient.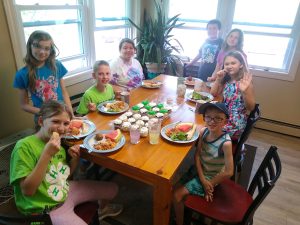 ————————————-
4-H Clubs are fun, regular gatherings where youth can:
Make friends

Find help exploring topics and projects they are interested in.

Find leadership opportunities

Take part in culturally-specific activities and other activities and events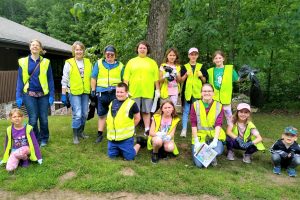 Clubs offer:
Small-group learning
Caring adult volunteer leaders who are screened, trained and guided by local UW-Extension staff
Grounding in research-backed curriculum and best practices for nonformal learning
Support to help you dive deep into project learning
What happens in clubs? Will my friends be there?
Anyone in kindergarten through one year past high school can join a 4-H club. Youngsters in kindergarten through second grade join as Cloverbuds. You may meet people you already know or a whole new set of friends.
What is 4-H?
---
How Youth Lead in 4-H Clubs:
---
How to Laugh and Have Fun in 4-H Clubs:
---
How Youth and Adults Make Decisions in 4-H Clubs:
---
 Questions? Need clarification? Contact Oneida County 4-H Staff:
 Anne Williams, Oneida County UW-Extension 4-H Program Educator
                              Phone: 715-365-2750     Email: apwilliams@wisc.edu